Spending Time in Singapore? Head Over to Kuala Lumpur, Malaysia for a Day
During my trip to Singapore, I spontaneously decided to spend a day exploring Kuala Lumpur. Since I didn't originally have Malaysia on my travel list, I asked myself, "When else am I going to be this close and have the chance to see KL this cheap?!" So, I hopped onto Kayak.com and booked myself a ticket with Silk Air. Tiger Air and Air Asia were also super cheap, but the inventory I needed was already taken (feel free to consider those airlines as options), so this affiliate to Singapore Airlines was the ticket.
Next I looked up tours available through Viator and I found one that hit the sweet spot. It was a three hour afternoon tour (started at two pm), it would pick me up at the hotel of my choice, drive to the Batu caves, then over to a Batik souvenir shop and finally back to the accommodation. Sold! Before and after the tour I would grab some food and explore the city. I had my heart set on seeing the infamous Petronas Twin Towers of Kuala Lumpur. I chose a pick up point of the Ritz Carlton KL, since I liked its location and the likelihood of free and strong wifi while I waited in the lobby, and my itinerary was complete!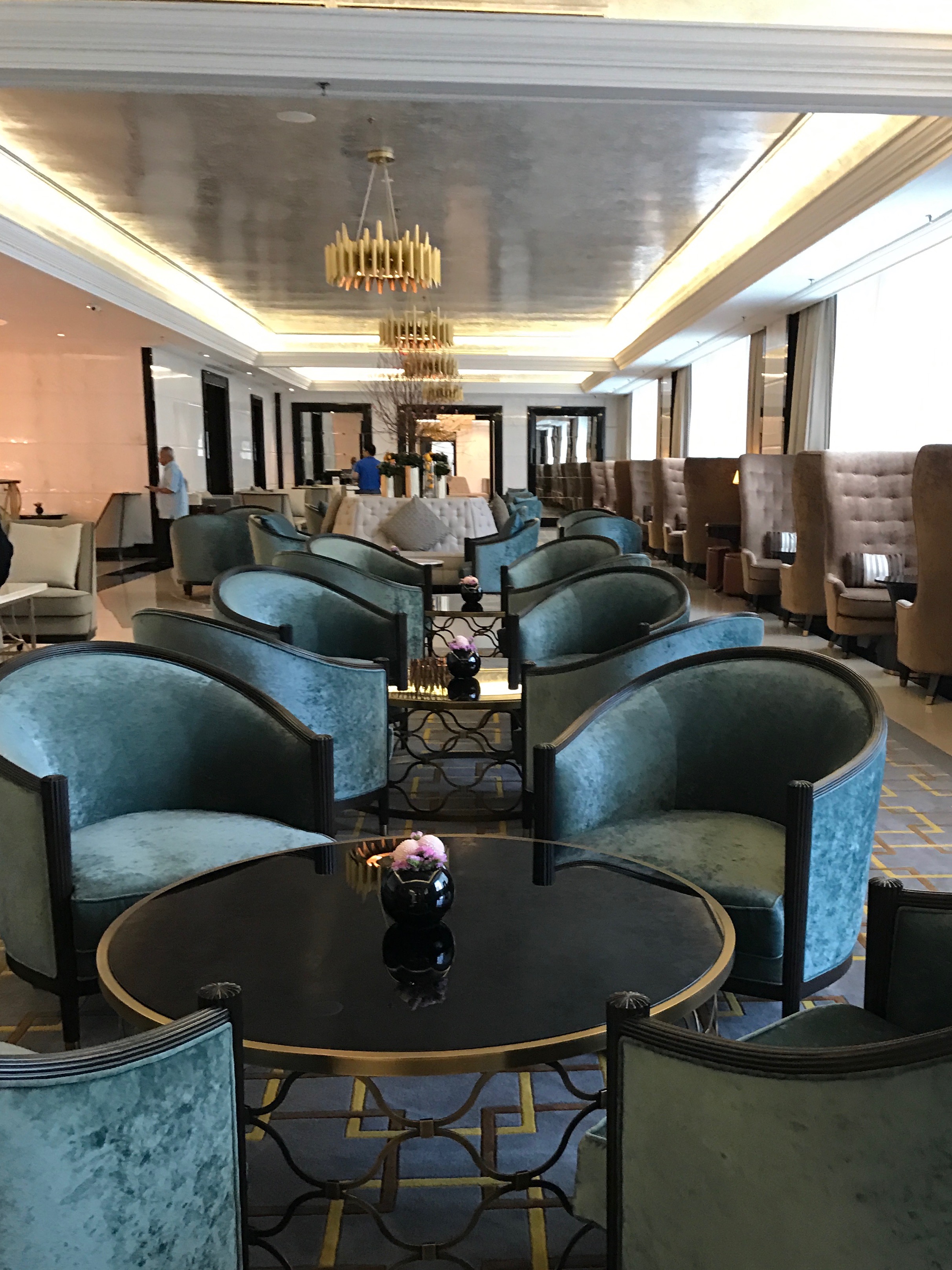 Here is how the day went:
1. Took the MRT from Raffles Place to the Changi Airport - $2.50 Singapore dollars and approximately 1 hour of travel.
2. I only took my backpack so no need to spend time and money on dealing with check in luggage. $0
3. The flight was 1 hour and 15 minutes.
4. Arrived at the KL Airport and headed to immigration. They don't require a landing card to be completed. (No visa necessary for US citizens).
5. Got myself an Uber ride from KL to the Ritz Carlton hotel. And I totally lucked out with Adi, the sweetest coolest driver ever. After we had an awesome chat, with loads of recommendations for my afternoon, he gave me a business card and arranged to pick me up at 6:30 pm for a ride back to the airport. 1 hour drive - $17 US
6. After arriving at the Ritz and freshening up, I decided to stay a the property and have some lunch. I didn't think I had enough time to walk to any good restaurants and make it back for the pick up on time. And the humidity was high out there. The conversion to Malaysian Ringgit is very strong. So even at the Ritz food choices were affordable. $10-$15 US
7. The driver from the RSVN Tour Company promptly picked me up just before 2 pm and with only two other passengers on the tour, the trip quickly commenced. I had lovely conversation with my fellow travelers.
8. First was the Batu Caves, then the Batik souvenir shop and when I asked for more recommendations about the city, the driver kindly agreed to drop me off right at the Petronas Twin Towers and suggested I explore the malls inside. It all worked out brilliantly, as the rain started to come down right after I got out of his car.
9. Since it was hot, and I was tired, I grabbed an ice cream while I explored the mall and walked around the nearby city area. I got a message from Adi that the traffic was picking up so we agreed to head to the airport a little early. And it was a great thing I did! It took nearly 2.5 hours to get to the airport, getting me to my boarding gate 1 hour before the flight. Immigration was smooth and the airport wasn't busy, so it all worked out just fine. Although the drive to the airport was filled with intense traffic, Adi wanted to learn some American music, so I connected my phone to the blue tooth and I introduced him to all kinds of sounds and artists and in particular, to Kanye. It was his first time hearing him! He loved him. And at a stop for gas Adi thought to grab some snacks for me in the event I was really hungry while sitting in traffic. How sweet is he?! To hire Adi, give him a call: +60 17-760 4211
10. The flight back to Singapore was smooth and on time and I arrived back in the city just in time for the last MRT to Raffles Place. After freshening up, I climbed into bed at 12:20 am. It was a good day.
If you give yourself a little more time in the day and/or have more energy than I did (the 19th of January marked 9 months of straight travel!), here is a list of awesome recommendations the locals offered me. Add these to your list of potential sites: (these next 4 images were taken from google)
*Bukit Ampang - lesser know, but killer (sunset) views of the city
*Kuala Lumpur Tower - The tower also offers great views of the city and it's close to the Twin Towers.
*Pelita Brasserie (Pelita Jalan Ampang) for either dinner or lunch. Adi insisted to order Nasi Kandar.
*Perdana Putra - the Prime Minister's Office. It is situated on a hill and is topped by a green glazed mosaic dome. Stop here on the way back to the airport.
Here's what a one fine day in KL looked like: