A Gorgeous 4 Day Itinerary in Banf and Jasper NP, Canada
A four day weekend in Banff and Jasper NP
If you only have a few days for a get-a-way, then Banff and Jasper are the perfect places to visit on a long weekend. Fly from any SoCal airports (we chose LAX) to Calgary, Canada, a short 3 hour flight. We picked up a rental car at airport from Enterprise, but there are numerous other agencies, search the web for the best rates and reserve in advance, especially in the summer months.
Day 1
It's less than 1 ½ hour drive from the airport to Banff. Arrived in Banff in the afternoon, early enough to take the Banff Gondola to the summit of Sulphur Mountain for an amazing view of Banff town, Cascade Mountain, and a 360-degree rooftop observation deck. A ridgetop boardwalk which leads to the Cosmic Ray Station (a National Historic Site which commemorates Canada's participation in the International Geophysical Year during 1957). There is also a great restaurant, Sky Bistro, the food and the views are just incredible. Be sure to reserve a table in advance.
Took a nice evening stroll in downtown Banff. The streets of downtown are lined with great restaurants, bars, and shops, as well as a few art galleries. In all directions you're surrounded by rugged, beautiful mountains.
Drive from Banff to Lake Louise is about 20 minutes. We stayed at Fairmont Chateau Lake Louise for three nights for its location. The views of the lake from the hotel are just incredible.
Take a short drive from Lake Louise to Lake Moraine. This is one of the most beautiful lakes I've ever laid eyes on. It's location is in the Valley of the ten peaks, the lake is surrounded by rugged mountains, waterfalls and rock piles, creating a scene so surreal. This lake's picture was featured on the back of the old Canadian $20 bill.
We stayed at Moraine Lake Lodge.
A short drive on north of Lake Louise is Peyto Lake, a stunning turquoise colored lake. The view from the observation deck area will take your breath away!
Another beautiful lake that was on our list was the Emerald Lake, located at Yoho NP, about 30 minutes drive from Peyto Lake. The name says it all, it truly is a deep emerald colored lake.
Hike day!!! There are hundreds if not thousands of trails in Banff/Jasper and Kananaskis. We chose the Rawson Lake/Sarrail Ridge trail in the Kananaskis Country near Calgary. The first half of the trail is fairly easy, which leads to Rawson Lake. After the lake the trail is a bit difficult but very well worth the effort. The views of the Upper Kananaskis Lake and Rawson Lake are just stunning!!!
Started an early morning drive on Hwy 1 to Hwy 93 to Jasper National Park on the most scenic Canadian Rockies road, Icefields Parkway. We saw numerous wildlife along the way.
We arrrived at Columbia Icefields Discovery Centre for the Glacier Adventure. We traveled on an Ice Explorer vehicle to a place where we were able to walk, feel and drink from the Athabasca Glacier.
Then, we took a jaw-dropping walk along the glass-floored Glacier Skywalk at the cliff's edge for incredible views of the Sunswapta Valley and surrounding mountains.
Continued driving west on the Icefield Parkway to Sunswapta Falls, again we were just amazed at how beautiful this area truly is.
Drove back towards Lake Louise area. We stopped at the junction of Hwy 93 and Hwy 1 for a great view of Bow River and Castle Mountain.
Continued driving east on Hwy 1 to Johnston Canyon.
There we did a short hike to the water falls. These falls are OK during the summer, the trail is extremely crowded but during winter it is absolutely stunning. This is the best place to see the frozen waterfalls. Highly, highly recommend you check this place out during the winter!
It's so easy to capture beautoful photos on your trip to Banff and Jasper! Here's some more from this amazing trip. Enjoy!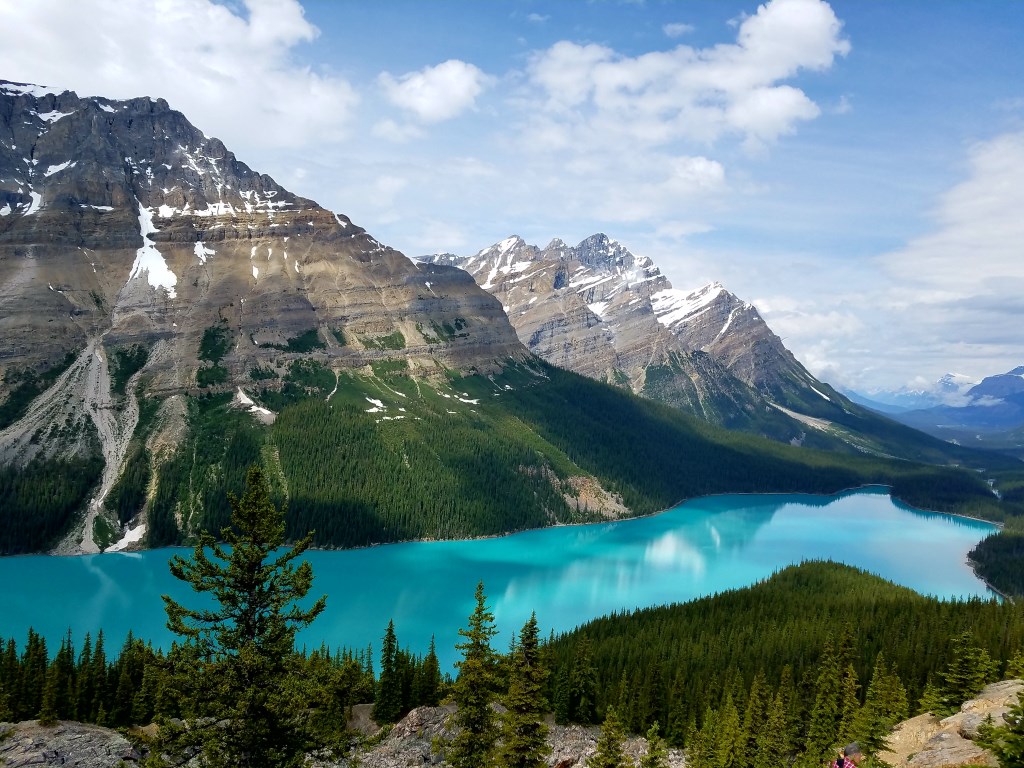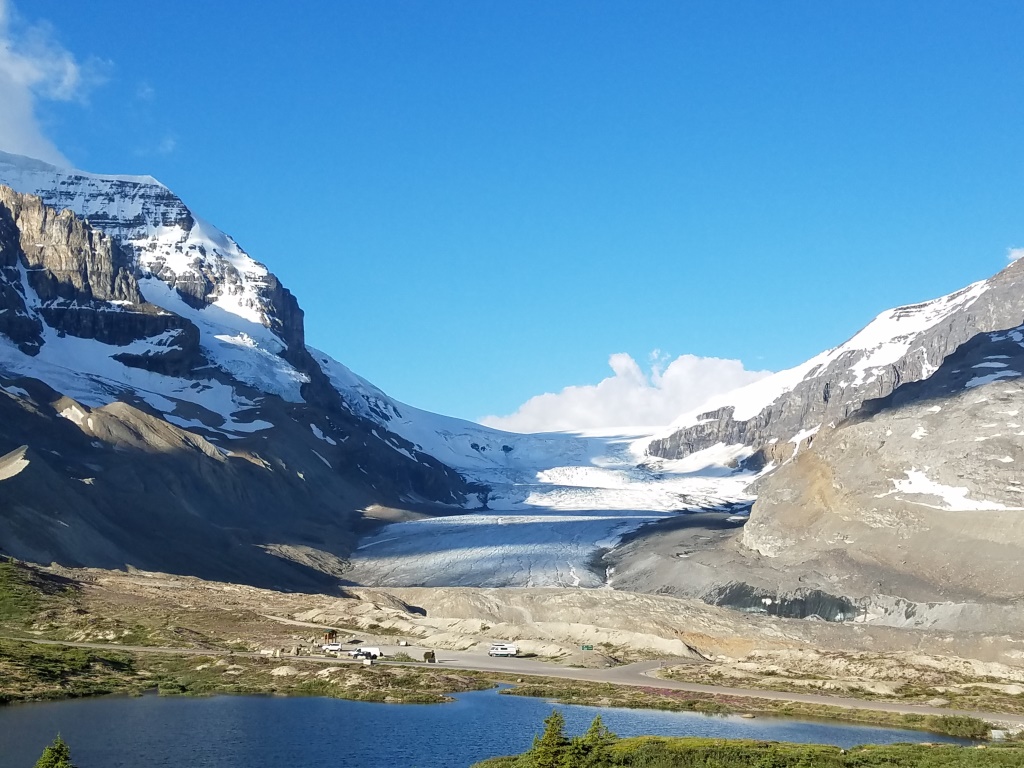 Special thanks to Delara for sharing this amazing trip with us!
Let us know what you think about Delara's itinerary and bon voyage!