3 Days in Santorini, Greece
Santorini's worth is in its architecture, the views and sunsets. But it runs the risk of being a tourist trap if you aren't careful with the time of year to go, especially for the avid and experienced traveler. If you don't mind travelers from all of the world and an increase in prices, summer months may be an OK time of year for your visit. Otherwise aim for more off season around early May or late September/early October. 3 full days on Santorini is plenty and you can then head off to lesser known and more laid back islands in the Aegean or Ionian seas.
Here's 10 ways to spend your 3 days in Santorini
1. Stay in a Cave House
2. See the sunset in Thíra from Santo Wines
For the most amazing view of the Sunset in Thíra visit Santo Wines. A stunning restaurant with an amazing unobstructed view of the sunset.
3. Take a boat tour from Thíra to see the volcano, hot springs, port town of Thirassia and Oia
Caldera tours is a reasonable option for your boat ride. The 6 hour tour will take you from Thíra to the volcano, the hot springs, to the port town of Thirassia and then to Oia. You can hop off there for shopping, eating and taking in the sunset.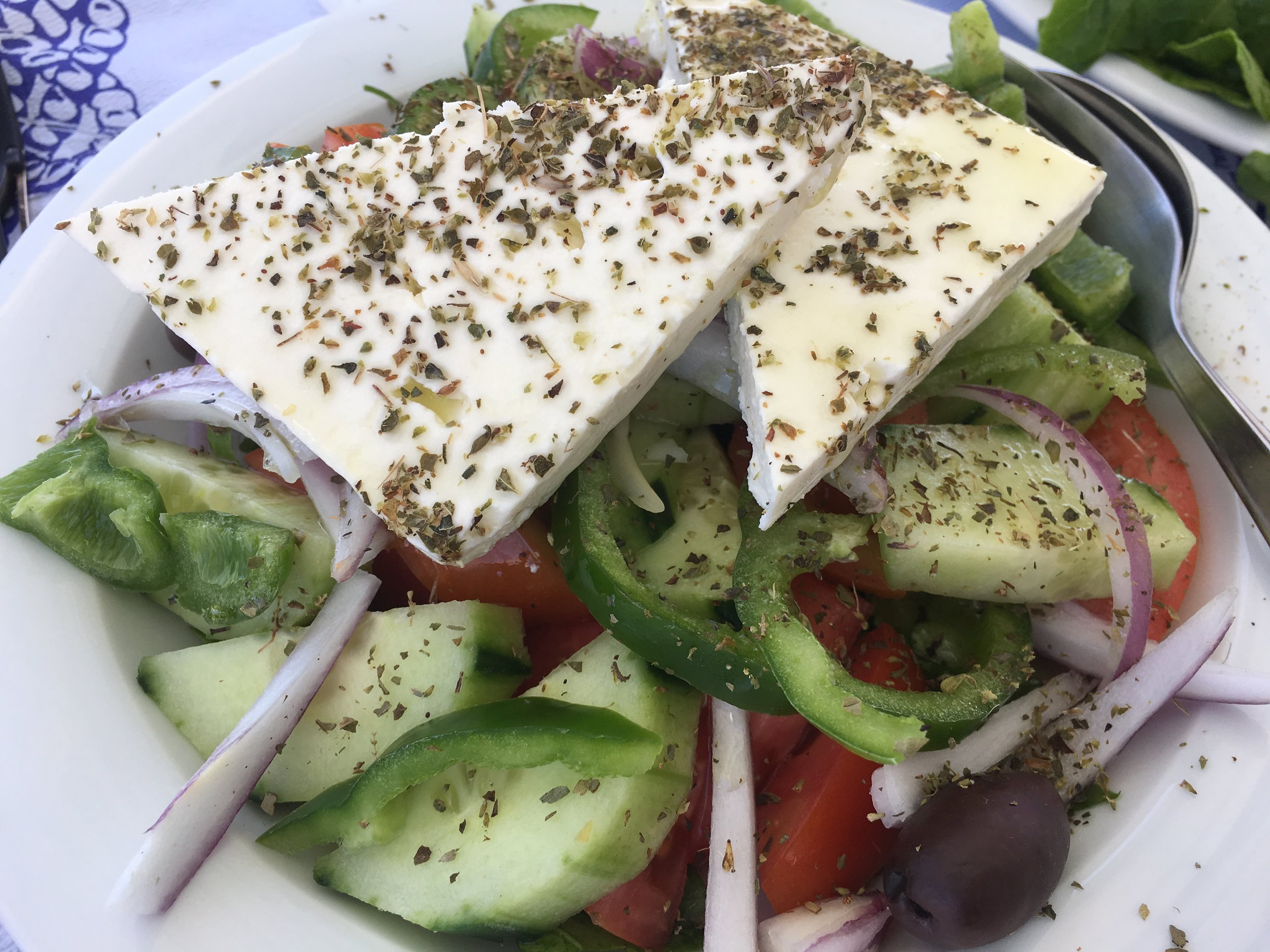 5. Take the cable car in Thira down to the little port
6. Catamaran tour to red beach, black beach and white beach
Or you can take the local bus to any of the beaches. Santorini isn't know for its beaches so I found Red Beach to be the most interesting since red aren't as common.
7. Go to Kastro restaurant for the most amazing view of the sunset in Oia
The staff are incredibly sweet, the food delicious, and the view wonderful. Otherwise plan to arrive early to get a view near the restaurant. It gets packed early.
8. Hire Transportation for a day and explore more town
Alkis Gritzas of Smartbus Transfers is your guy! He's super insightful and very friendly. And his vehicle was comfortable. (alkisgritsas@gmail.com)
In addition to Fira and Oia, explore the towns of Imerovígli and Firostefáni
9. Hike the Fira Trail
From Fira to Oia, hiking the trail will offer some of the most amazing views and scenery of the island. Make sure to bring sturdy shoes, plenty of water, and consider doing this before sunset when it's not as hot.
10. Wine Taste
The wine on Santorini is tasty and noteworthy. If you're looking for beautiful spots to watch the sunset and take in the local wine, consider taking a wine tour.
I hope Santorini exceeds all of your expectations!
Bon Voyage,
Taryn